Why amnion-derived fluid works:
The amnion-derived fluid we inject contains physiological levels of growth factors and cytokines that have been optimized in utero to support regeneration. We simply are using nature to provide a regenerative solution. Early in the field of regenerative health, cell transplantation or delivery was a key focus. We now understand that having the appropriate levels of growth factors and cytokines is important in providing signaling to your body's own resident stem cells to be recruited to the site of injury.
Product description:
Amnion-derived fluid is a immunoprivileged science-based regenerative liquid allograft derived from the cells of the amniotic membrane. The two primary cells used to create the fluid are human amniotic epithelial cells (hAEC) and human amniotic mesenchymal stroll cells (hAMSC) which are pluripotent stem cells capable of differentiation into connective tissue, muscle and nervous tissue. The fluid also contains growth factors known to stimulate cellular proliferation and migration as well as neovascularization such as transforming growth factor-beta (TGF-B), epidermal growth factor (EGF), and vascular endothelial growth factor (VEGF). The amnion-derived fluid we inject is classified as minimally manipulated under FDA regulation 21 CFR Part 1271 and section 361.
Amnion-derived fluid has potential benefits for:
Podiatry / Orthopedics
Tendinitis
Bursitis
Plantar Fasciitis
Ruptured Achilles Tendon
Osteo-Chondral Defects
Labral Tears Shoulder/Hip
Flexor Tendon Repair
Osteoarthritis

Pain Management
Hip Abductor/Adductor Tears
Knee Injections
MCL/LCL Tears
Rotator Cuff Lesions
Epicondylitis (Tennis Elbow)
Hamstring Strains/Tears
Chronic Non-Healing Wounds
Ankle Sprain
The use of amnion-derived fluid can decrease the incidence of the above-mentioned conditions.

Amnion-derived fluid is reported to contain key growth factors, cytokines, amino acids, carbohydrates, hyaluronic acid, extracellular matrix (ECM) proteins, and cellular components recognized as intrinsic to the complex wound healing process. Amniotic tissue is a rich source of various biologically active factors involved in tissue regeneration and wound healing with reported ant-inflammatory, anti-bacterial, re-epithelialization, and anti-fibrotic properties. Class ll antigen expression is also mitigated in amniotic tissues, minimizing immunogenicity and reducing risk of graft-host reaction. As a result, amnion-derived allografts make an attractive biomaterial.
Key growth factors found in amnion-derived fluid allografts include:
Fibroblast Growth Factor (FGF)
Epidermal Growth Factor (EGF)
Platelet Derived Growth Factor (PDGF) A&B
Vascular Endothelial Growth Factor (VEGF)
Transforming Growth Factor beta (TGFB)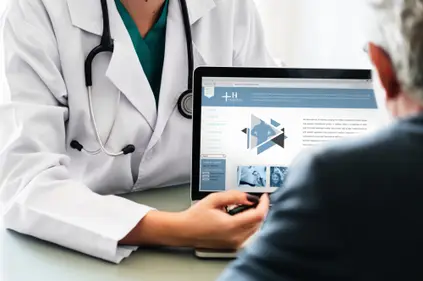 Are you a good candidate for Amnion-derived fluid injection?
Call us at 715-362-2300 or fill out the form below to schedule your consultation today!